Cold Rush Custom Interiors
Direct Services specializes in the transportation of temperature and environmentally sensitive commodities in support of the Biomedical and Pharmaceutical Research Communities. With over 30 years of experience in this field, we understand the importance of biosecurity and maintaining specific environmental conditions.

We have been customizing our own vehicles for over 20 years and are now offering the same high quality installations to the biomedical and pharmaceutical communities. We specialize in Dodge/Freightliner Sprinter Vans, but we can also work with you on any other specialized vehicles. Our commitment to quality combined with our extensive experience with environmentally-sensitive transportation results in the finest bio-secure van interiors available.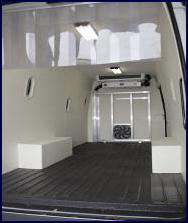 Maintain Control of
Temperature and Biosecurity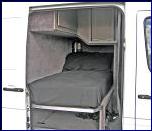 Sleeper Berths

Temperature Control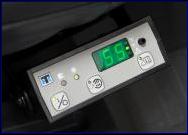 Digital Controls